UN SDGs
5 Gender Equality
12 Responsible Consumption and Production
8 Decent Work and Economic Growth
I Will Save My Land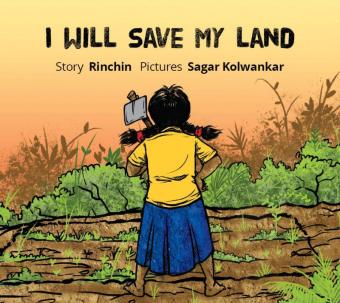 Author:
Rinchin


Illustrator:

Sagar Kolwankar

Language/s: English
Country Connection: India
Reader Age: Early, Younger
Genre: fiction

Mati pesters her grandmother and father for her own plot of land in the big field. When she does get it, she works hard. And then she hears that a company wants to make a coal mine in their village – the enormous black pit that will eat up all their lands, like it has in the next village.