UN SDGs
11 Sustainable Cities and Communities
8 Decent Work and Economic Growth
The Night Shift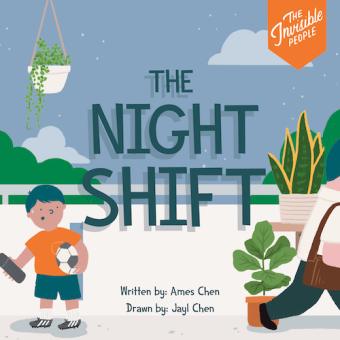 Author:
Ames Chen


Illustrator:

Jayl Chen

Language/s: English
Country Connection: Singapore
Reader Age: Early, Younger
Genre: Fiction

A boy is puzzled by his next-door neighbour. Uncle Lin leaves when everyone goes to bed and returns home when everyone gets ready for school. Where does Uncle go? What could he be doing all night?