UN SDGs
8 Decent Work and Economic Growth
Soaring Saturdays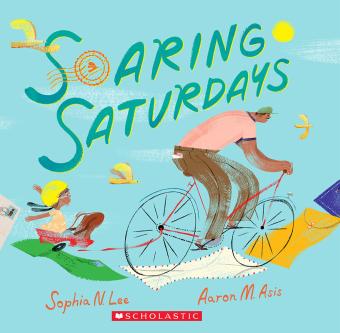 Author:
Sophia N. Lee


Illustrator:

Aaron M. Asis

Language/s: English
Country Connection: Philippines
Reader Age: Early, Younger
Genre: Fiction

On Saturdays, Sarah helps her father deliver letters around Quezon City — an experience that is always an adventure. With every letter or postcard she helps deliver, Sarah learns of the many ways we connect with those we love. With every place she visits, riding in a red wagon pulled by Papa on his bicycle, Sarah thinks of how we connect with those we love — whether they are working or living near or far from us.
Related Links: