UN SDGs
11 Sustainable Cities and Communities
8 Decent Work and Economic Growth
Ah Gong's Uniform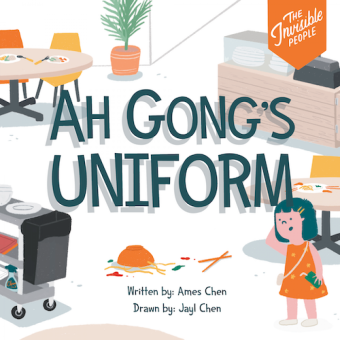 Author:
Ames Chen


Illustrator:

Jayl Chen

Language/s: English
Country Connection: Singapore
Reader Age: Early, Younger
Genre: Fiction

Why does Ah Gong ('grandfather' in Chinese) take so long to iron his uniform? Follow our friend as she learns what it means to be proud of one's work. See how she courageously stands up for what is right, with the help of her friends.