UN SDGs
7 Affordable and Clean Energy
The Brilliant Oil Lamp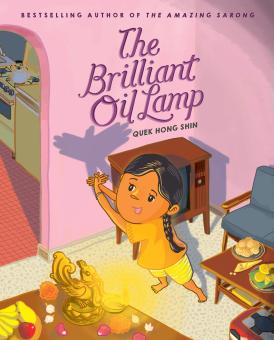 Author:
Quek Hong Shin
Language/s: English
Country Connection: Singapore
Reader Age: Early, Younger
Genre: Fiction
Join Asha and her friends as she moves from her cosy shophouse in 1960s Singapore to a housing estate in Toa Payoh. The buildings are tall, the apartments are new. Asha's home even has electric lights! Her family begins the rites of blessing for their new home using a beautiful oil lamp. Suddenly, the power is cut and everything goes dark. But Asha has an idea—why not share the lamp's light with their new neighbours? The children also have fun with shadow play, and even light sparklers with the lamp. See how one brilliant light brings new and old friends together.
Related Links: