UN SDGs
4 Quality Education
Every School A Good School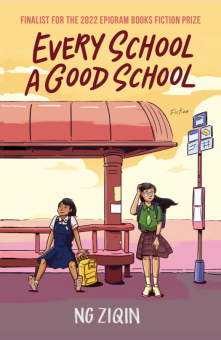 Author:
Ng Ziqin
Language/s: English
Country Connection: Singapore
Reader Age: Mature
Genre: Fiction
When the eccentric new education minister unveils a radical local exchange programme called INSTEP, two Secondary Three girls find themselves uprooted from their lives and transplanted into unfamiliar new surroundings. Rowena, a mediocre student at one of Singapore's top girls' schools, and Janice, the overachieving pride of a "heartland institution", must each find a way to survive one term at the other's school.

But just when they think they have it all figured out, a rash of misfortune threatens to shut INSTEP down. How will the girls fare? Will INSTEP survive past its pilot phase? Can the girls save the day?
Related Links: