UN SDGs
15 Life on Land
13 Climate Action
Captain Green and the Tree Machine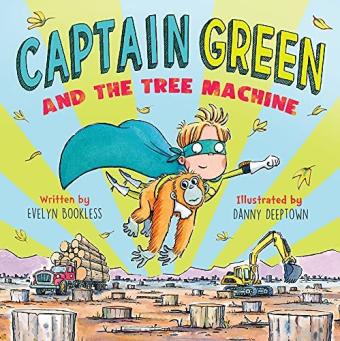 Author:
Evelyn Bookless


Illustrator:

Danny Deeptown

Language/s: English
Country Connection: Singapore
Reader Age: Early, Younger
Genre: fiction

Captain Green is back and this time he's creating a gadget to help save the planet. As he fine-tunes his invention, disaster strikes. Hornbill's tree has been chopped down and there's tree trouble for Elephant and Orangutan too. Captain Green scrambles to finish his invention — a TREE MACHINE — and zooms to the rescue! ZAP! ZOOP! ZINK! Trees pop up everywhere until… BANG! Oh no! How will Captain Green save the animals now?