UN SDGs
16 Peace, Justice and Strong Institutions
That Night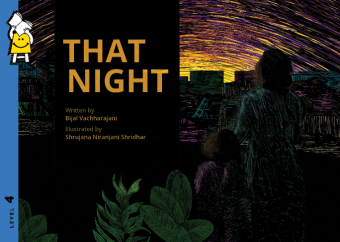 Author:
Bijal Vachharajani


Illustrator:

Shrujana Shridhar

Language/s: English
Country Connection: India
Reader Age: Early, Younger
Genre: Fiction

Chaitu wakes up to loud and angry voices. The night is dark but a fire rages in the distance. Chaitu is terrified for her family, friends and home. Why are these voices so angry? What do they want? A story set in a world fed by fear and intolerance.