16 Peace, Justice and Strong Institutions
Elephants Live Upstairs!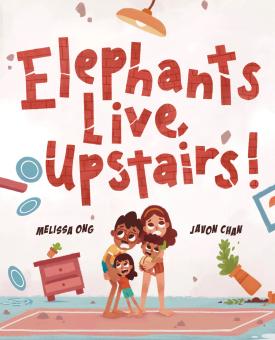 Author:
Javon Chan


Illustrator:

Melissa Ong

Language/s: English
Country Connection: Singapore
Reader Age: Early Years, Young/Emerging Readers
Genre: Fiction

Have noisy neigbours? It's time to meet them head-on—with some kueh!

When elephants move into a HDB block, they create quite a ruckus. The family living below them can't even sleep! Then Mum whips up some of her home-made kueh and pays the elephants a visit. A cup of kopi and a conversation later, the elephants come to learn of ways to have fun while respecting and sharing their neighbours' space.