UN SDGs
17 Partnership for the Goals
Just a Little Mynah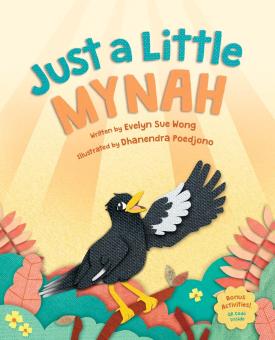 Author:
Evelyn Sue Wong


Illustrator:

Dhanendra Poedjono

Language/s: English
Country Connection: Singapore
Reader Age: Early, Younger
Genre: Fiction

Little Mynah wishes she was not so ordinary. But when her friend, the magnificent Heron, gets into trouble she flies into action and discovers that even ordinary little birds can do extraordinary things. This is the first multilingual picture book in a series to be published by Epigram Books that introduces preschoolers and early primary kids to the diverse languages and cultures of Singapore. Underlying this first adventure with Little Mynah is the importance of environmental conservation.