UN SDGs
3 Good Health and Well-being
Hamra and the Jungle of Memories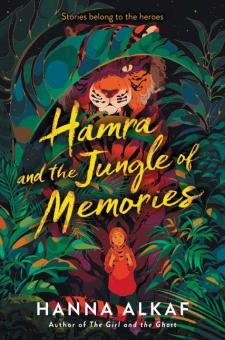 Author:
Hanna Alkaf
Language/s: English
Country Connection: Malaysia
Reader Age: Younger
Genre: Fiction
Courage is the strongest magic there is.
On Hamra's thirteenth birthday, she receives nothing but endless nagging and yet another errand to run in the Langkawi jungle that looms behind her home.
No one has remembered her special day.
And so, stifled and angry, Hamra ignores something she shouldn't: the rules of the jungle.
Always ask permission before you enter. Hamra walks boldly in.

Never take what isn't yours. Hamra finds the most perfect jambu and picks it.
Of course, rules exist for a reason, and soon an enormous weretiger is stalking her dreams, demanding payment for her crimes—and Hamra embarks on a quest deep into the jungle to set things right.