UN SDGs
3 Good Health and Well-being
My Daddy is a Runner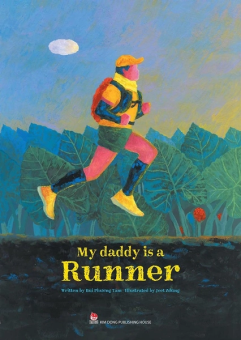 Author:
Bùi Phương Tâm


Illustrator:

Jeet Zdũng

Language/s: English
Country Connection: Vietnam
Reader Age: Early Years
Genre: Fiction

From the author:

"I wrote this poem when my life partner returned from a difficult race, where he had fallen many times and had tried his best to finish. The poem mirrors my long process of re-searching myself as a Vietnamese woman, and growing confidence in my life pursuit. It has been a struggle to finally understand what is important. To start somewhere, to try, to try everything, and to try again. It doesn't matter how fast we can run. It matters to keep running.
This is also a story of a Vietnamese family in the 21st century, where each member aspires to reach higher, within the cultural context of our family, and our community. An effort to balance between the self and the other. A time and space in between reality and dreams. A choice to hold on to and take care of one another. In hopes and dreams."
Related Links: