UN SDGs
5 Gender Equality
Awesome Women of Singapore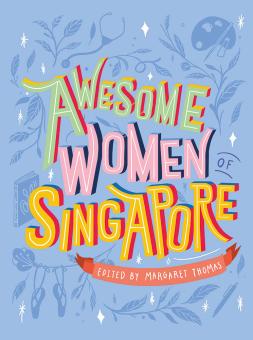 Author:
Edited by Margaret Thomas, written by Debbie Chia and Dr Phyllis Chew


Illustrator:

8EyedSpud, Anngee Neo, Arai Kreva, Cheng Puay Koo, Hafi, Kim Ngyuyen, Natalie Christian Tan, Niki Koh, Nisa' Tuzzakirah S., Shana Kamaldin

Language/s: English
Country Connection: Singapore
Reader Age: Older
Genre: Nonfiction

Awesome Women of Singapore is a collection of stories of the inspirational women found throughout the country's past to the present day—from Hajjah Fatimah binte Sulaiman, a philanthropist who lived during Singapore's early history, to Laurentia Tan, Singapore's most decorated Paralympian. Lawyers, activists, soldiers, swimmers and scientists, these women, who came from all colours and creeds, fought to break the mould. The Singapore today is partly shaped through their tremendous work. Illustrated by 10 female Singapore artists, this book was produced in collaboration with the Singapore Council of Women's Organisation.