UN SDGs
15 Life on Land
A Friend of Dusky Langur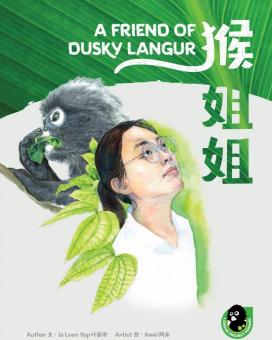 Author:
Jo Leen Yap
Language/s: English, Chinese
Country Connection: Malaysia
Reader Age: Younger
Genre: Nonfiction
This book follows the footsteps of Jo Leen Yap, founder and director of the Langur Project Penang (LPP).
Jo Leen spent approximately six years studying the life of an endangered primate species, the dusky langurs (Trachypithecus obscurus), in the forest of Penang, Malaysia. She and her team work against all odds to establish the first urban canopy bridge in Malaysia, to assist the dusky langurs and other arboreal wildlife to cross roads safely. Through their passion and perseverance, Jo Leen and her team members demonstrate that each individual can create a positive impact for wildlife conservation in Malaysia.
Related Links: