UN SDGs
5 Gender Equality
3 Good Health and Well-being
A Drip, A Drop, A Deluge: A Period Tragicomedy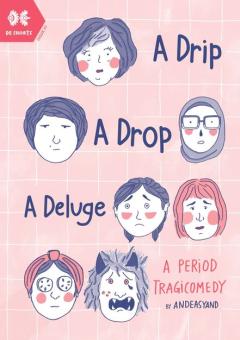 Author:
Andeasyand (Nurulhuda Izyan)
Language/s: English
Country Connection: Singapore
Reader Age: Mature
Genre: nonfiction
What do newspapers, bread, cosmic changes, and the uterine lining have in common? A Drip. A Drop. A Deluge: A Period Tragicomedy takes us on a journey through the eyes (and wombs) of six different women, from the girl who is experiencing her very first period, to the lady going through menopause, and how they – and the people around them – experience their monthly cycles.