UN SDGs
14 Life Below Water
Tim's Adventure (Pengembaraan Tim)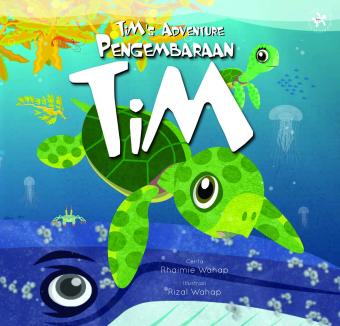 Author:
Rhaimie Wahap


Illustrator:

Rizal Wahap

Language/s: English, Malay
Country Connection: Singapore
Reader Age: Early, Younger
Genre: Fiction

A bilingual (Malay-English) children's picture book with augmented reality, and a full animation with a specially-composed sing-along theme song that tells the story of Tim, a hawksbill turtle, hatched on Small Sisters Island, Singapore and his incredible journey underwater. As he journeyed across seas and oceans, he met with other marine animals with a multitude of characters – the friendly ones and also the not-so-friendly ones. He also met his childhood friend, Nad and together, they navigate the underwater world back to where they were born.