Trees
Trees as Sanctuary
The Trees in the Garden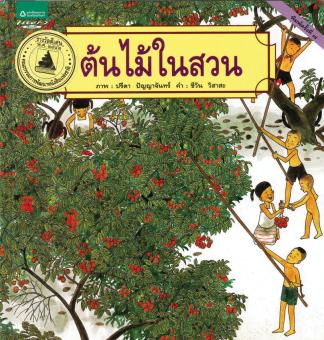 Author:
Cheewan Wisasa


Illustrator:

Preeda Panyachand

Language/s: Thai

This award-winning children's picture book welcomes you to join children joyfully playing together among the fruit trees in their
village. Although written in Thai verse, children everywhere willb enjoy identifying some of the tropical fruits and telling their own
stories from the delightfully detailed scenes drawn on 2-page spreads. Lime, soursop, guava, air jumbo, tamarind, buah kuching,
buah chiku, mangosteen, rambutan and durian!
Related Links: