UN SDGs
15 Life on Land
Saving H'non: Chang and the Elephant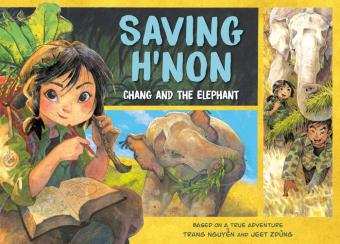 Author:
Nguyen Thi Thu Trang


Illustrator:

Jeet Zdung

Language/s: English
Country Connection: Vietnam
Reader Age: Younger
Genre: Nonfiction

When Chang meets an elderly elephant named H'non, she makes a promise to rescue her from a lifetime of captivity. Together, they embark on a quest to find a new home where H'non can live as nature intended – wild and free.

Created by environmental activist Trang Nguyen and award-winning manga artist Jeet Zdung, Saving H'non: Chang and the Elephant is an inspirational graphic-novel adventure, based on a true story, about a young conservationist who overcomes the odds to give H'non the elephant the life she deserves after 50 years of hardship.