Birds
Trees as Sanctuary
Out of the Way! Out of the Way!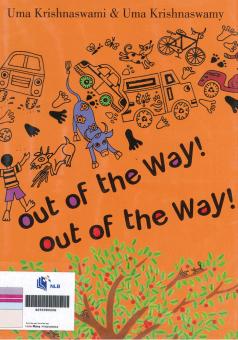 Author:
Uma Krishnaswam
Language/s: English
In this delightful picture book, a small gesture has enormous consequences through future generations when a small boy finds a
tree seedling in the middle of a path and puts some stones around it to protect it. As time goes by, the tree grows and becomes alandmark, a meeting-place. The path changes its course to go round the tree. It becomes a road and then a major thoroughfare, with urban spread growing up around it. Meanwhile, we see the boy become a young man, a father and a grandfather.
Related Links: