Trees
I Speak for the Trees
Memorial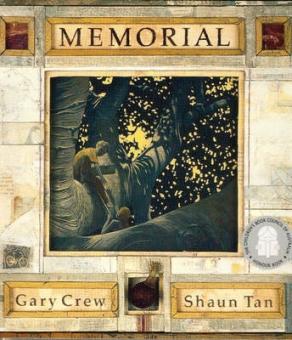 Author:
Gary Crew


Illustrator:

Shaun Tan

Language/s: English

"My great-grandpa says they planted the tree on the day he came home from the war." And so the story begins. The tree
has withstood several wars, witnessed the evolution of entire families, and watched the entire city grow from its vantage
point. It is also home to entire animal families who find its branches sturdy and its leaves a sanctuary from the elements. While initially a story of a soldier coming home from the war, the narrative unfurls into something else altogether – the fragmented quality of memory and the collected bits and pieces that make up one's life.
Related Links: