UN SDGs
6 Clean Water and Sanitation
I Need to Pee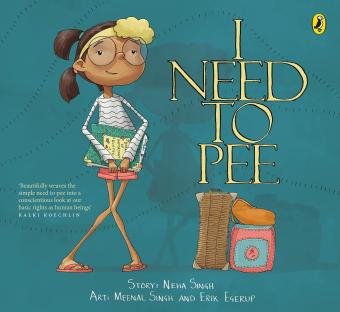 Author:
Neha Singh


Illustrator:

Meenal Singh, Erik Egerup

Language/s: English
Country Connection: India
Reader Age: Younger, Older
Genre: Fiction

Rahi simply loves slurping refreshing drinks, and so she always needs to pee. But boy, does she hate public loos! On her way to her aunt's in Meghalaya, she has to pee on a train as well as stop at a hotel and even the really scary public toilet at the bus depot! And when those around her refuse to help her with her troubles, her only saviour is her Book of Important Quotes. Travel with Rahi and read all about her yucky, icky, sticky adventures in this quirky and vibrant book about the ever-relevant worry of finding safe and clean public restrooms.