Rice
Rice Customs & Traditions
Ang Alamat ng Palay (The Legend of Rice)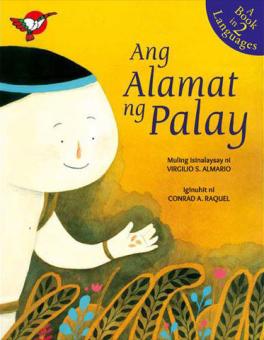 Author:
Virgilio S. : Almario


Illustrator:

Conrad A. Raquel

Language/s: English, Filipino

A merciless drought forces Danas to travel far to look for food. of the grass. Listening to the songs, Danas learns to pound and winnow rice, cook rice grains for food, plant new crops and study rice farming methods.
Related Links: