Birds
Bird-themed Myths, Folklore, Fables
A Tale of Two Rice Birds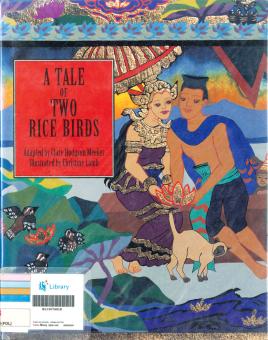 Author:
Clare Hodgson Meeker


Illustrator:

Christine Lamb

Language/s: English

This touching Thai folktale tells of the true love between two rice birds. Upon tragically losing their children, one vowed never to talk
to a man if she is reborn as a human, while the other pledged to follow and continue loving her in the next life. Their love allowed
them to recognise each other even after they were reborn.
Related Links: